ANNUAL SCREENINGS
For Women
Women's Health and Annual Exams
Did you know that one in every five women in the U.S die because of heart disease?

This is why annual examinations are critical throughout every woman's lifetime. From teenagers to old ladies, it's imperative that women get regular check-ups to ensure that their body is operating under optimal health.

Even if you're young and healthy, seeing your doctor on an annual basis helps catch any diseases in their early stages and ensures that you can get proper preventive care to avoid common diseases as you grow older.

Timely diagnoses prevent problems before they start, and increase the chances of finding the right cure and treatment for your condition.

Benefits of Annual Exams
Timely diagnoses and prevention of chronic conditions and dangerous diseases such as diabetes, cholesterol, and heart disease.
An ongoing relationship with the clinician will allow them to sense any emotional and physical changes over time, which may signal a decline in health or a developing disease.
Better record and continuity of medical visits, such as mammograms, immunizations, tetanus shots, colonoscopy, or other screenings.
Personalized healthcare according to your lifestyle and physical needs, including dietary restrictions, any allergies, or any disabilities.
High blood pressure, kidney and liver disease, hypothyroidism, osteoporosis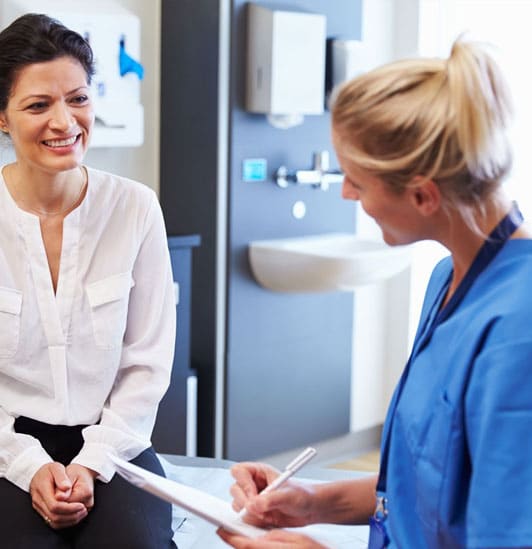 Natural Ways to Manage Hormones with Scottsdale Naturopathic

We use hormones, therapeutic diets, supplements and herbs to manage and balance hormones for women naturally. Our female doctors are specifically trained in women's health, natural gynecology and the management of chronic urological and gynecological conditions for women.

At Scottsdale Naturopathic PCP, we believe that optimal health leads to a more successful and satisfying life. Our in-house clinician teams provide expert guidance for lifestyle changes to improve energy levels, optimal nutrition to strengthen the immune system, and your general health.

Take charge of your health today and schedule an appointment with our expert natural healthcare providers!
Patient Forms
Please bring the new patient forms that can be downloaded from the link below when you visit us. To ensure the best possible treatment and care, don't forget to bring all the necessary medical records including supplements and medicines you are currently taking, any lab work recently done, and special notes from your doctor along with you. We look forward to providing the best care for your health needs!